STUDENT
PROJECT
Dorukha (2020)
Ritual Interactions in Shawl-Form Wearables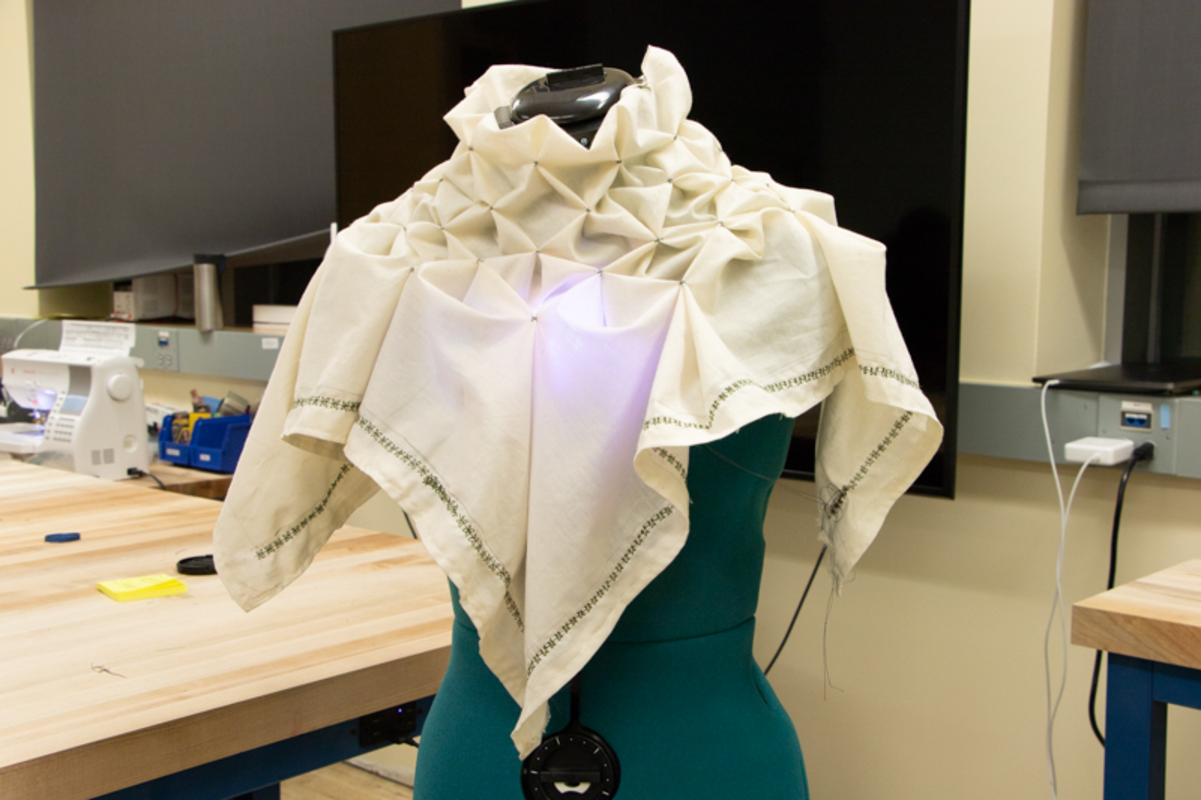 Description
The Dorukha, or two-sided shawl, is embedded with capacitive touch embroidery, an ambient sound meter linked to a blue pulsing light, and a smock-constructed textile form.
This artifact was the result of the Forming Wearables Workshop held in February 2020 by workshop participants:
Anfal Chaid (UTA)
Gloria Kim (UNT)
Jackelyn Macius-Brijil (UTA)
Kai Rowe (UTA)
Tamunonengiye Gladys Nga (UTA)
The workshop TAs are listed at authors above.
Photos

Gloria brainstorms potential form factors.
Hedieh works out a radial smocking pattern.